Yarra Bicycle Users Group is a community voluntary organisation located in the inner suburbs of Abbotsford, Alphington, Burnley, Carlton North, Clifton Hill, Cremorne, Collingwood, Fairfield, Fitzroy, Fitzroy North, Princes Hill and Richmond.

The Crossing – a fabulous representation of the Canning / Princes St intersection in Carlton North. Massive kudos to The Bicycle Channel for making this video.
YarraBUG is particularly interested in hearing from cyclists who may not be residents of Yarra but who commute daily through the area. Both cyclists and residents local knowledge, resources and skills are important in creating awareness and a safe cycling environment in Yarra.
Success on the Rushall Reserve Proposed Shared Path!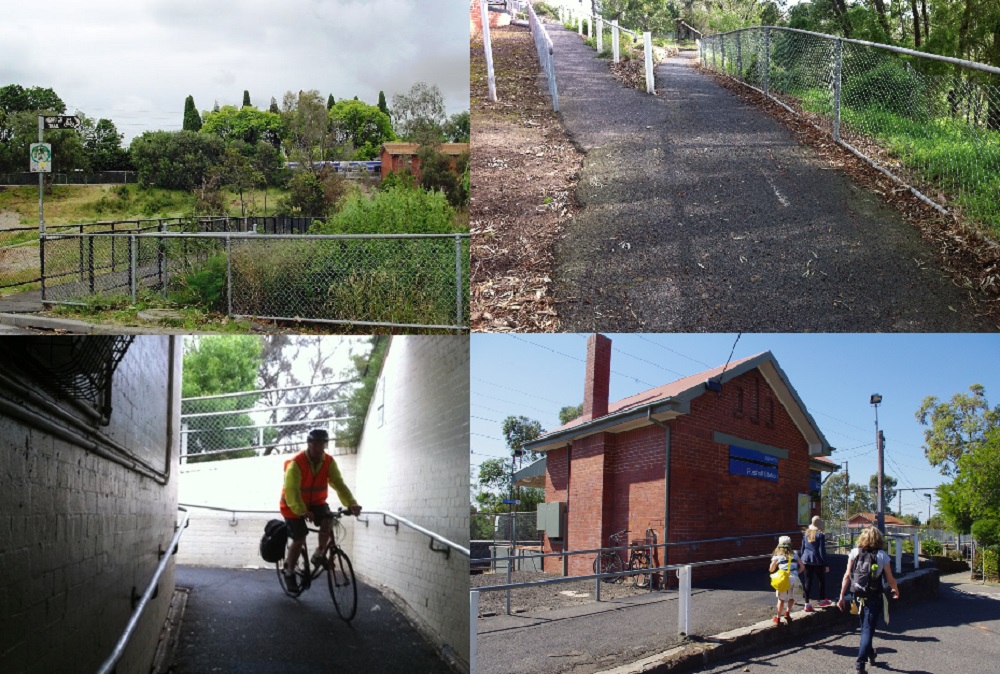 Thank you for all the wonderful support for this petition: on Tuesday 21st July, Yarra Council passed an amendment for Rushall Reserve Proposed Shared Path, which means the issue moves to a consultation and design process. The amendment also means the shared path option wasn't voted down and lost.
You can read the amendment here, if you have any issues with reading it, please email us at: admin@yarrabug.org and we'll email you a copy. We extend a heartfelt thank you to EVERYONE who signed, shared, contacted councillors and made the time to attend and speak in support at the Yarra Council meeting.
The council meeting was a long, arduous process and again, we thank you for volunteering your valuable time. If you want to stay in touch, please feel free to subscribe to our email list. Also you can attend the Yarra Council Bicycle Advisory Committee, see here for meeting details and minutes. Thank you all so much for your support 😉
Wellington Street Copenhagen bicycle lanes now open!
From Yarra Council: Yarra's first separated bicycle lanes on Wellington Street, Collingwood – from Victoria Parade to Gipps Street – opened in July 2015. The lanes, sometimes referred to as 'Copenhagen lanes', improve safety for cyclists by providing physical separation between the bicycle lane and traffic lane.
The project is part of a broader strategy to improve the connectivity, comfort, attractiveness and safety of cycling infrastructure across Yarra. It is listed as a high priority in the Yarra Bicycle Strategy 2010 – 2015. Construction of the lanes began in mid-March 2015 and cost approximately $650,000. In order to construct the lanes, nine parking spaces were removed from the east side of Wellington Street and 48 spaces were removed from the west side.
The lanes are open to cyclists, however people may notice works continuing in the area to remove old line markings. Additional works to paint the bicycle lanes green is likely to occur in mid-August, once the new asphalt has settled. Council encourages cyclists, motorists and pedestrians to take extra care in the area while people adjust to the new conditions.
Motorists especially are reminded not to drive or park in the bicycle lane. For more information about road rules in relation to bike lanes, please visit the VicRoads website. For more information about the project, visit the Copenhagen bicycle lanes on Wellington Street FAQs page.
East West Link – cutting Yarra cycling routes in half?
Not anymore! The East West Link project reference design is between the Eastern Freeway to Smith Street – or is it? After reading through the voluminous CIS documents we found no reference to the current Yarra bike strategy and nebulous references to what will occur to cycling routes during the projected construction period of up to 4-6 years.  Read our CIS submission to the Planning Panel made on Monday 7 April 2014
November – December 2013 – Wellington Street 'Copenhagen Lanes' – Thanks to all who helped, by signing the petition! Big thanks to all who helped by emailing councillors. Massive thanks to all who helped by taking action and getting others involved, we achieved over 700+ signatures via online & hardcopy in under two weeks! Special thank you to wellingtonstbikelane.info and Yarra Climate Action Now. Current situation is that Wellington St separated bike lane project will move forward to detailed design for costing.