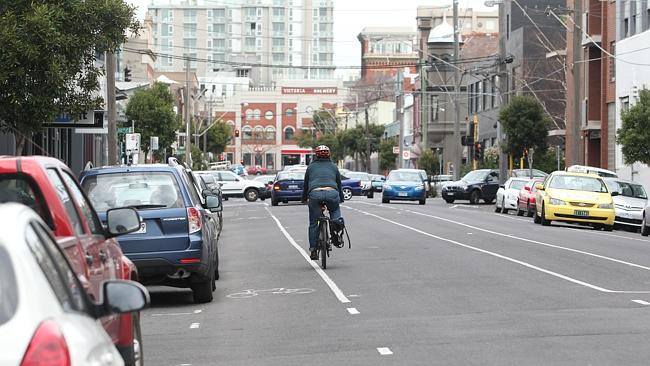 Yarra Bicycle Users Group is a community voluntary organisation located in the inner suburbs of Abbotsford, Alphington, Burnley, Carlton North, Clifton Hill, Cremorne, Collingwood, Fairfield, Fitzroy, Fitzroy North, Princes Hill and Richmond.
November – December 2013 – Current campaign: Wellington Street 'Copenhagen Lanes' - We need people to contact all Councillors – especially those who voted against Wellington Street Advisory Group recommendations. Tell your story why you want these lanes, why they are important to you, your stories of riding through the area, especially if you live locally.
We advocate on behalf of cyclists for improved cycling conditions, if you want to get involved with local cycling advocacy issues or simply want to know more about cycling, please feel free to contact us.
YarraBUG is particularly interested in hearing from cyclists who may not be residents of Yarra but who commute daily through the area. Both cyclists and residents local knowledge, resources and skills are important in creating awareness and a safe cycling environment in Yarra.
Roadworks & Transport information